Real Estate Investor Insurance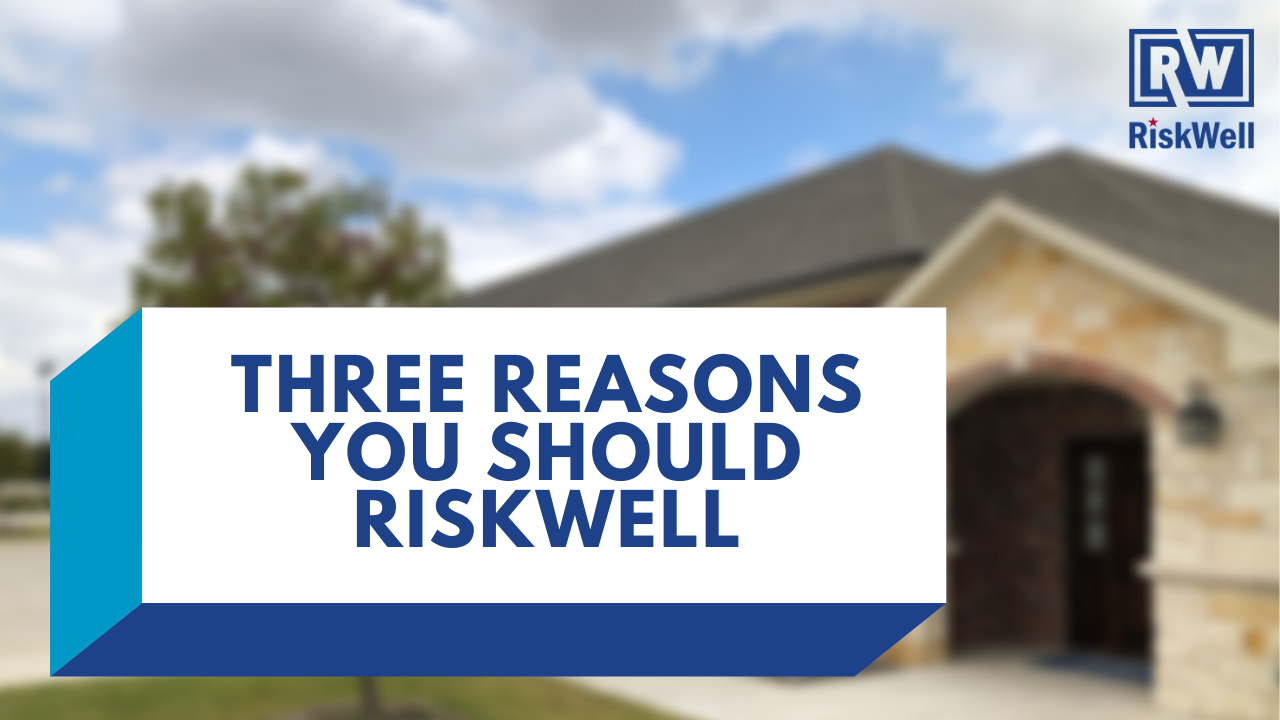 You deserve a flexible, customized real estate investor insurance program that covers ALL of your holdings, and adapts to meet your needs on the fly.
RiskWell protects more than 3,000 investment properties, across 20+ states, in the following categories:
Flips / Rehabs   |   Rentals   |   Multifamily   |   Commercial   |   AirBNB / VRBO   |   Vacant   |
New Construction   |   Self-Storage   |   Mobile Home Parks
Here's What You Get When You RiskWell:
Guaranteed Preferred Pricing

You get stable, predictable pricing across the board that is negotiated for you by RiskWell ahead of time.

Flexible Terms and Pro-Rated Refunds

Policy terms in 6 or 12 months with pro-rated refunds for any unused coverage.

Industry Leading Coverage

Everything you need, and nothing you don't.

Prompt, Friendly Service

You get a dedicated Relationship Manager and access to our 24/7 Online Service Center.
Consistently Positive Results

Our team has received more than 150 Five Star Reviews on Google from our happy investor clients. 

Nothing But A-Rated Companies

We partner with a carefully selected roster of top-shelf companies to build your RiskWell program.

Comprehensive Protection

Well-rounded solutions to cover every aspect of your business and address every known exposure.

Solutions For Your Entire Portfolio

All of your holdings, covered in a streamlined RiskWell program, actively managed by our team.
Endorsements From Members Of The RiskWell Family:
Rocky V.
Great customer service! Great prices! What more can you ask for from an insurance agent? Great job guys!!
R.J. B.
"RiskWell is, by far, the best insurance team in the business. They have been a tremendous asset for our company as far as giving us the best coverage with extremely affordable pricing. If you are in need of insurance for your business then RiskWell is the one to contact today!"
Jason M.
"James did a great job of explaining different insurance options to me, and provided a consultative approach rather than a sales based approach. He knows his stuff, and i'm very happy that I chose to work with him."