James Jenkins
Chief Risk Officer
James is an innovator and an eternally curious problem solver. He's an unapologetic insurance nerd and he gets really excited about things that bore most people. He is an active member of Watermark Community Church and serves on the leadership team for Re:Generation, a faith-based 12-step recovery program. James enjoys spending time with his wife, Alison, and their two kids. He is still holding out hope for someday becoming a professional basketball player, but he sticks to cycling and swimming for his exercise now. James is a lifelong student, and eagerly reads articles and journals to stay fresh on industry developments.
James' focus in our office is in serving our Business Owner clients and Real Estate Investors with larger portfolios or more complex risk management needs.
Roy has over sixteen years of knowledge and experience in the insurance industry. He excels at making complex topics easy to understand. He treats his clients as he would want his own family and friends to be treated. He spends time with his wife, Chris, and their two boys. He is very active in our local community and engaged with several non-profits and charitable causes. Roy is an avid runner and outdoorsman and enjoys hiking with his family. One of Roy's lifelong passions has been the weather. You can find him all over social media with his POW Ponder On Weather original content, forecasts and livestreams. Roy is proud to protect his clients "before and after the storm."
Roy is a full-service Agent on our team, with a focus on serving business owners and white collar families.
Brecklyn Chumbley
Relationship Manager
Brecklyn is born and raised Texan and very proud of it. Her family and faith are super important to her, and she's active at the Frisco campus of Watermark Community Church. She is excited to continue developing her professional life on our team. She had the privilege of spending a couple of years abroad in the Czech Republic as an educational therapist. While over there, she met her husband, Camden. Brecklyn is strongly motivated by a desire to help people and solve problems. She looks forward to meeting you when you call or visit our office.
Brecklyn is in charge of delivering a world class experience for our Personal Insurance clients, and of cracking the whip to keep James in line. She enjoys the second part more than she'll admit.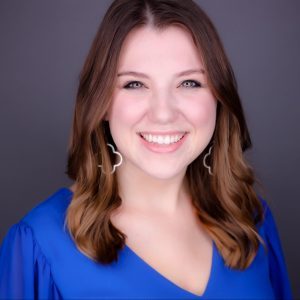 Addyson Ames
Relationship Manager
Addy has defied the odds by starting out her career at a young age and now delivers an extensive and award-winning expertise in property management and project management for our Agency Family. She is a proud native Texan and also enjoyed living in four other states as the child of a military family. Her best friend is her Momma and on her free time she likes to knit hats and scarves for her coworkers! Addy carries kindness wherever she goes and will always strive to insure that you leave the office with a smile.
Addyson is in charge of delivering a world-class experience for our Real Estate Investor clients who own from 1-20 total properties.
Coleman Yates
Risk Advisor
Coleman is a DFW native and grew up in Plano before attending the University of Texas. After graduation he began his professional career as a brand ambassador for craft beers, fine wines, and spirits.  So, he can happily point you in the right direction of a good Pinot, Bourbon, or IPA!
Coleman and his wife, Shelley, live in Far North Dallas with their wonderful dog & two crazy cats!  He is a member of the Dallas Texas Exes, St. Andrew United Methodist Church, and plays softball on his church team. He is recognized as a 2019 Best Home and Auto Insurance Agent by D Magazine. His passion is supporting all five Dallas sports teams (plus his beloved Texas Longhorns). He does his absolute best to stick to the phrase "God gave us two ears and one mouth for a reason. Listen more than you speak."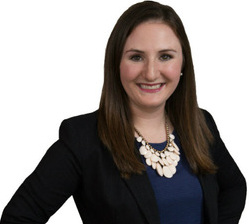 Alison Jenkins
Co-Owner / Director of Operations
Alison is an accomplished management and marketing professional, and is currently enjoying her status as a Professional Mom. She is a native of Tennessee, and she and James have been married since 2010. She is a graduate of Baylor University (Sic 'Em, Bears!) and can be found consulting and advising throughout our office from time to time. Prior to stepping away from full-time agency work, Alison ran the back office part of our operation and enjoyed the ongoing task of keeping James in line.