Nevada and Utah are now live!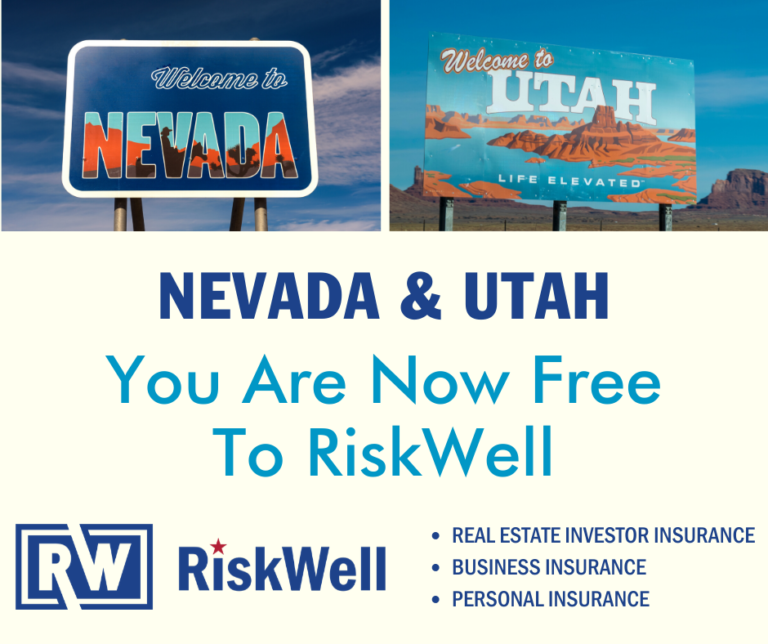 Our RiskWell team is excited to announce that we are now able to write insurance business in the states of Nevada and Utah. This brings our total number of licensed states to 22.
Our expansion philosophy has always been that we will go where our current and future clients need us to know. This current expansion was fueled by a couple of real estate investor groups who we are working with to provide real estate investor insurance for their holdings and the holdings of their partners.
Here's a list of the states we are currently licensed in, moving west to east: Hawaii, Alaska, Nevada, Arizona, Utah, Colorado, New Mexico, Texas, South Dakota, Oklahoma, Missouri, Arkansas, Louisiana, Indiana, Ohio, Tennessee, Kentucky, Mississippi, Alabama, Florida, Georgia and South Carolina.
To request your no-cost consultation for your investment portfolio, business or family's needs, click here or call our office at 469-678-8001.