"You may be tempted to go on a date with 'solutions', but you'll marry 'results.' Our competitors can have their generic solutions. Risk Well 360 brings you the results and outcomes that matter most to you."
James Jenkins, Founder & CEO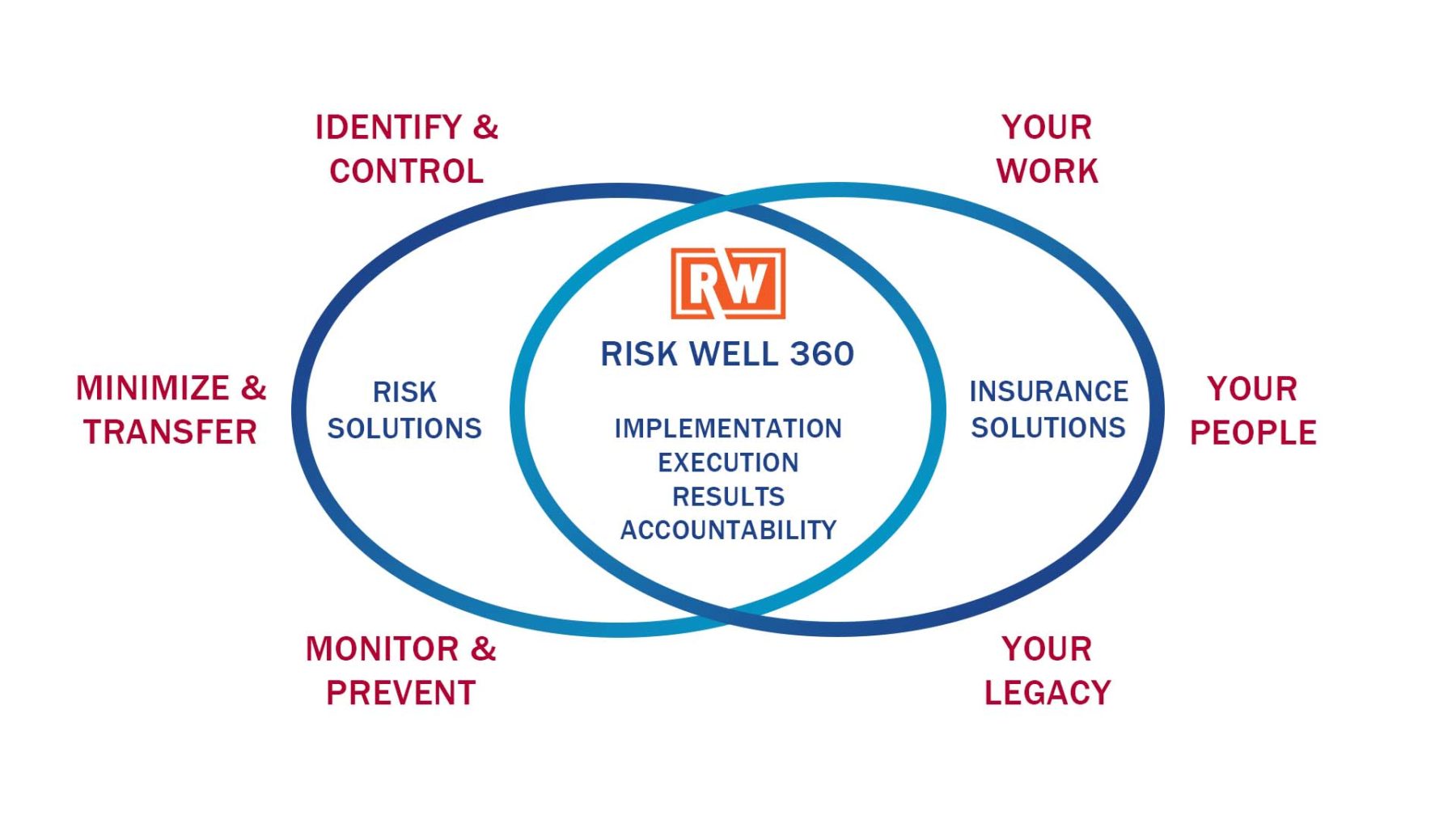 Risk Well 360 Delivers On What Matters
(Click each box below to expand)
No one needs more solutions. Everyone needs better implementation of curated and customized solutions for your business and your family. A recent google site search of a well-known local insurance leader displayed more than 220 "solutions" they offer. How exhausting!
RiskWell helps you identify and implement exactly what you need and nothing you don't.
Our team isn't interested in appealing to the masses who typically have low or non-existent expectations for their risk and insurance program. Our focus is on winning over discerning clients with specific needs who appreciate a value-heavy relationship.
Our team is a nationally recognized specialist for real estate investors and three verticals of businesses: Skilled Contractors, Healthcare/Medical Offices and Technology/I.T.
Every member of our team is on mission. We believe that people and businesses deserve an elevated experience when it comes to their risk and insurance program.
Each individual on our team is licensed, highly trained and equipped to deliver the right advice and program coverage for our clients.
We're not selling products at RiskWell, we're solving problems and helping our clients win.
If all you're looking for is an insurance quote, and price is your main concern, we're probably not the shop for you. Our best clients look to RiskWell for professional advice, and value-add services for safety programs, compliance resources, HR help and a robust document library. Simply put, when you're with RiskWell, the insurance program is just one piece of our value offering to you. Let's Have A Conversation
Schedule your Discovery Call below. We'll get acquainted and work to understand your needs and preferences. Then, we'll build a custom program that protects you, your business, your family, and your livelihood.