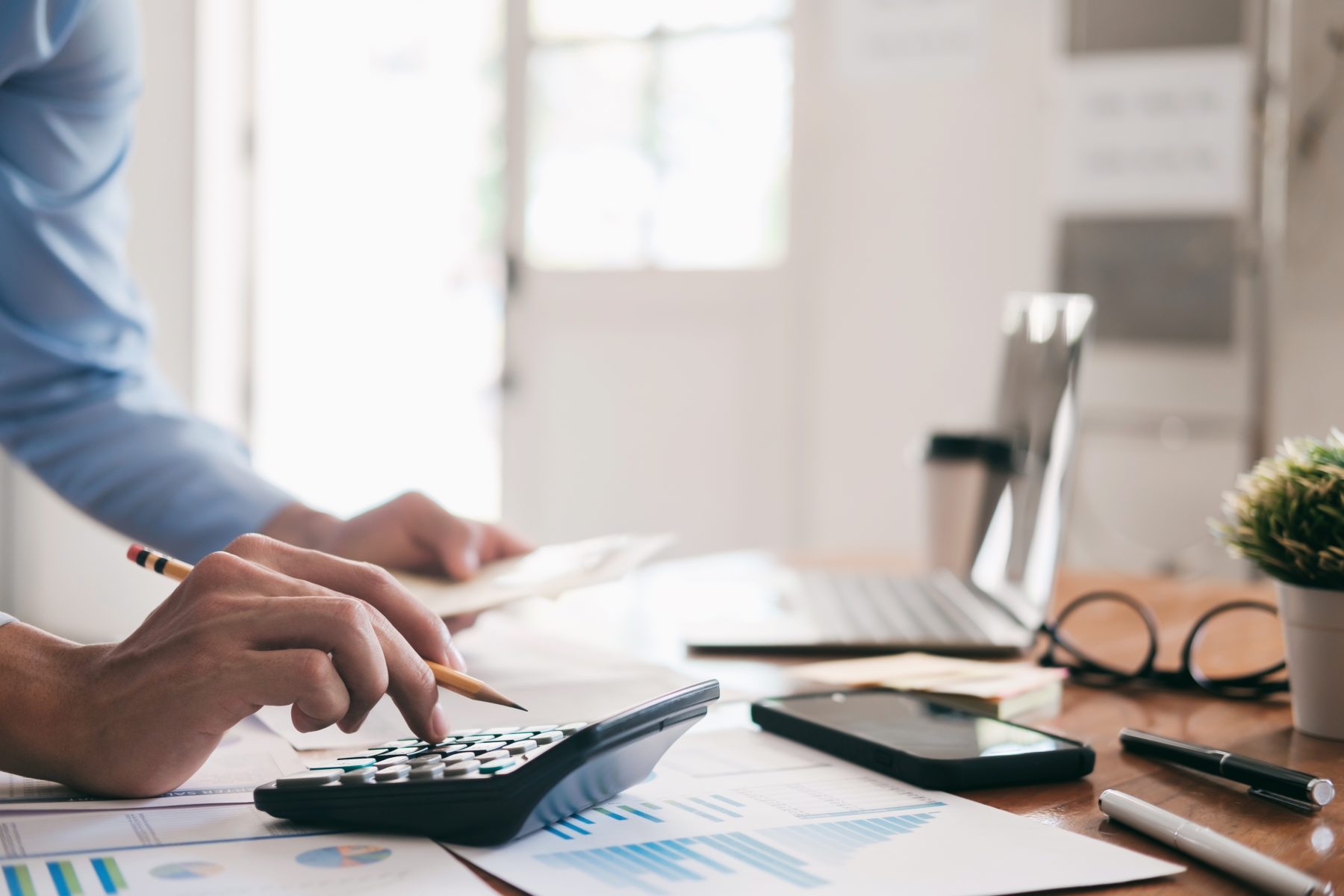 Why is my homeowners insurance rate going up?
If you are like me, you might have just received your insurance renewal offer in the mail and noticed your home insurance rate has increased significantly. Homeowners have had a challenging year. Prices are rising as construction takes longer due to material shortages supply chain issues. In addition, the labor market is in an upheaval and then there are always adverse weather conditions to contend with.
Let's look at the effects of this and how you might combat increasing insurance prices.
Construction materials-It's supply and demand
With more dollars chasing fewer available materials, builders are having to pay more for builds, repairs, and renovations. These higher costs are passed to the carrier resulting in higher claim payouts resulting in a premium increase.
Material goods for new residential construction prices increased 18.6% year over year.
Lumber and wood products prices are up 6.2%.
Asphalt roofing material prices are up 16.3%.
Labor shortage
As of August 2021, there are an estimated 358,000 job openings in the construction industry. Since the last housing bubble, when more than a million residential construction workers lost their jobs, a shortage has developed. This drives up wages for workers causing builders to charge more for new construction and repairs. Delays in construction also cause carriers to have to pay out more for alternative housing while the insureds' homes are uninhabitable.
An example of this occurred when a tornado hit a high-end, North Dallas neighborhood causing 1.5B in damages. Because of the labor shortage, and the tornado affecting such a large area, it took over a year for some residents' homes to be rebuilt resulting in them renting alternate housing for an extended period.
Weather-related disasters
The U.S. is currently experiencing one of the greatest migrations in history. Americans seeking job opportunities and a better cost of living are moving from low weather loss states like California, Illinois, and New York to high weather loss states in the sun belt like Florida, and Texas. Move.org reported that Texas and Florida were the number two and three destinations for people moving to a new state.
These two states have some of the highest insurance premiums in the country and this can often lead to sticker shock for new out-of-state residents who are not used to paying these high prices.
The loss from 2021's winter freeze in Texas led to an estimated loss of between $80-$130 billion.
Wind and hail make up one-third of the nation's total homeowners' losses.
One-quarter of the nation's hail losses occur in Texas.
In total, 310,288 new residents moved to Texas between July 1, 2020, and July 1, 2021, from elsewhere in the U.S.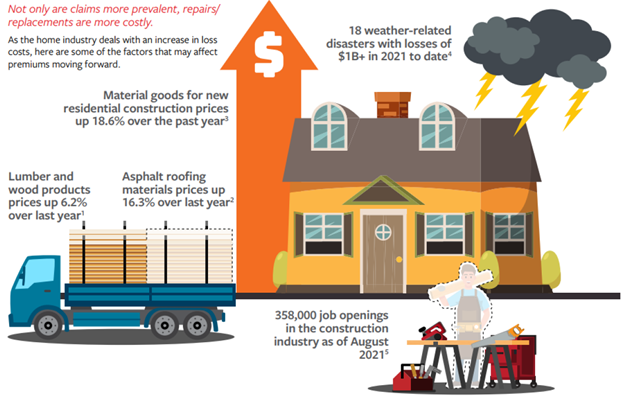 What are some solutions?
1. Gather accurate data about your home.
Agents will run a reconstruction cost estimator when quoting your home. After the policy is issued, carriers perform an exterior inspection of mid-value homes up to $750,000 and perform an interior and exterior inspection of high-end homes to ensure the home is covered for the right amount.
Providing your agent with accurate data about your home's features ensures there is not a large home value gap between your quote and the adjusted home value after the carrier's inspection. Roof age/composition, foundation type, renovations, and recent loss history, are key factors affecting your rate.
2. Raise your deductible.
Typically, deductibles start at 1% of the home's value and can be increased to reduce the premium. Studies show that homeowners' claims occur every 8 to 10 years. When considering raising your deductible, do the math to determine if you are saving enough in premium based on the average time between claims to justify the increase based on your financial risk tolerance.
3. Always contact your agent before your carrier when filing a claim
You should only file a claim after you and your agent have determined it makes sense based on the repair cost, coverage provided, and deductible amount. Claims with a zero-payout impact your insurance score and increase your insurance rate.
4. Get every available discount. 
Some carriers will take 5-15 percent off your premium if you buy two or more policies from them. Carriers offer these discounts because it allows them to spread their risk between multiple lines of business and reduce their losses. If your home and auto policies are split between multiple carriers, you could be missing out on hundreds (or even thousands) of dollars in bundling discounts.
Insurers offer discounts for everything from paying your annual premium in full upfront to installing loss prevention equipment like an automatic water shutoff device, hail-resistant roof, or storm shutter. Having a new home or installing a new roof can also net you significant discounts. If you recently had a new roof installed, now is a good time to review your coverage since you can save hundreds of dollars.
5.  Don't confuse what you paid for your house or current market value with rebuilding costs.
The land under your house isn't at risk from theft, windstorm, fire and the other perils covered in your homeowner's policy. Don't include its value in deciding how much homeowner's insurance to buy. If you do, you will pay a higher premium than you should. Market value, what someone is willing to pay for your home, could also vary significantly from what it will cost to rebuild.
6.  Work with an independent insurance agency that partners with multiple carrier options.
Captive agents can only offer you one flavor of ice cream, but independent agents have many options to choose from. As a result, they can be unbiased and offer you the ideal coverage for your needs. The independent agent's job is to pit carriers against each other like gladiators fighting in an arena to earn your business and present you, the client, with the winner. It makes sense to review coverage on an annual basis.
If you have any questions, feel free to contact me at Johnathan@riskwell.com, or by calling 469-678-8082.
Please remember, Life Is Risky, RiskWell.